Verge Gallery Opening Sat. 7-19-2014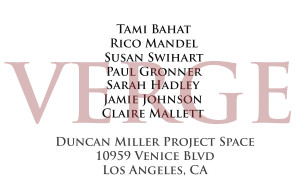 Well, the opening went great! Many supportive people came out and I sold work! I am looking forward to the many great opportunities that will come with being part of this group. Everyone is cool and supportive and have a lot of great ideas to get our work out there and they give great input as well.
I am unabashedly a California photographer. When I moved from Minnesota to Venice Beach in 1997 I quickly grew to love the golden hour and the way it transformed my new home into something magical. These shots are a tribute to that time and to a town where anything is possible. It is a testament to a place where you can walk out your door at sunset and be at the edge of a country with an unobstructed view of the beauty that is our planet being pelted with solar light filtered through our atmosphere. I am trying to show some of the best moments that we take for granted.
Here are the shots that I showed in the show. If you are interested email me and I will get you sorted out.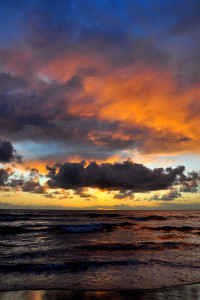 "Venice Sunset Storm Cloud"
16″ x 24″, Edition of 25, $650.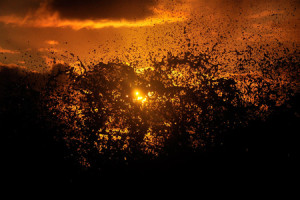 "Venice Sunset Splash"
12″ x 18″, Edition of 25, $550.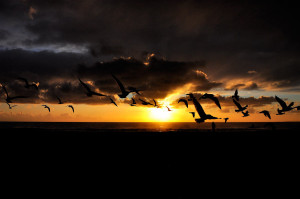 "Venice Birds At Sunset"
7″ x 11″, Edition of 25, $300.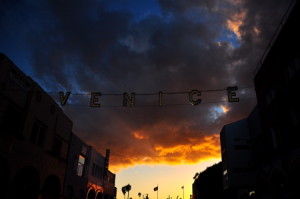 "Venice Sign At Sunset"
12″ x 18″, Edition of 25, $550.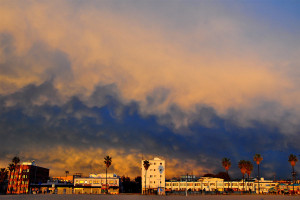 "Venice Storm Cloud"
"17 x 26", Edition of 25, $700.
There! It's like your own little show!(Little salon style at the end there) Most of these are on my website if you want to see them bigger. Thanks!